Port Stephens Business Leaders Lunch 2018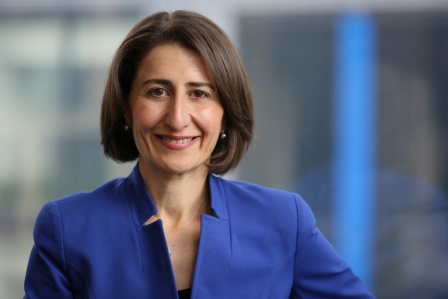 Mayor Ryan Palmer would like to invite you to join him, fellow Councillors and Council Senior Management in welcoming the Hon. Gladys Berejiklian MP to the 2018 Port Stephens Business Leaders Lunch.
Making Business Growth Easier
Port Stephens Council is committed to creating a business enabling environment to facilitate the growth of innovative and successful businesses, which are both strong and globally competitive. Council is delighted to have the Hon. Gladys Berejiklian MP as keynote speaker at our upcoming Business Leaders Lunch to provide the community with updates on the key strategies for the NSW State Government and the opportunities ahead for Port Stephens.
Guests will be served a delicious 2-course meal and will have the opportunity to partake in a Q&A session with the NSW Premier.
For more information about the Business Leaders Lunch, contact the Economic Development and Tourism unit on (02) 4988 0467 or email ed@portstephens.nsw.gov.au
Welcoming Keynote Speaker The Hon. Gladys Berejiklian MP
Gladys was first elected to the NSW Parliament as Member for Willoughby on 22 March 2003. She was elected Leader of the Parliamentary Liberal Party on 23 January 2017 and sworn in as the 45th Premier of New South Wales. Gladys had previously served as Treasurer and Minister for Industrial Relations and prior to that, was appointed Minister for Transport in March 2011 and served in that role for four years.
Gladys is a Master of Commerce graduate from UNSW and prior to entering Parliament worked as a General Manager for one of Australia's largest financial institutions. Gladys has also completed studies in Government and Public Administration (B.A., Uni. Syd). Gladys lives in Willoughby and has had a life-long association with the local area.
Seats are strictly limited. Get your ticket here.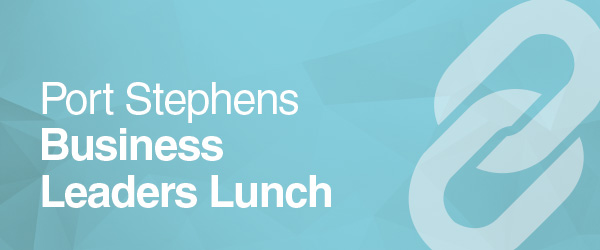 Disclaimer
Council has no control over the content of material accessible on any site cross-referenced and makes no representations about the accuracy of information contained on those websites. Council is not liable for the content on those websites. It is accordingly the responsibility of the internet user to make their own decisions about the relevance or accuracy, currency and reliability of the information found on those sites..
In addition, Council does not necessarily endorse or support the views, opinions, standards or information expressed at the linked sites. They have been included as information sources only.