African Olive and Woody Weeds Field Day 2019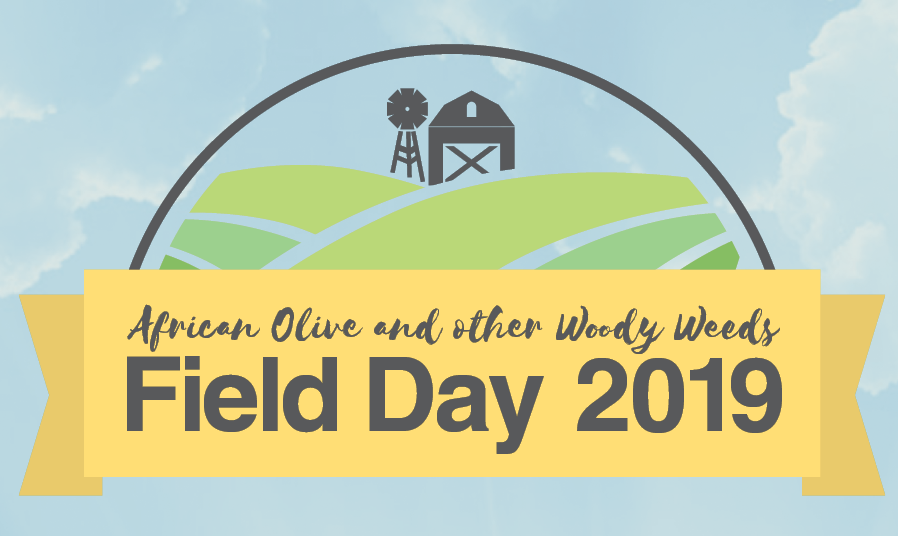 Sunday 24/03/2019
9.30AM - 2.30PM
Venue: Stuart Park Oval, Hinton
Address: 17 Swan Street, Hinton 2321
Cost: Free to public, places limited, bookings highly recommended.
Email: weeds@portstephens.nsw.gov.au
Phone: (02) 4988 0326
You're invited to attend our FREE African Olive and other Woody Weeds Field Day!
Join Costa Georgiadis of ABC's Gardening Australia and Port Stephens Council for a fun, informative and family-friendly field day where you'll:
hear from weed control industry experts
witness exciting live demonstrations including unmanned aerial aircraft demonstrations
learn about the latest technology in weed control
learn how to identify and control African Olive and other woody weeds on your property
learn how goats can help you control weeds on your property
explore a mini-expo of rural businesses
Plus, for the kids:
one free ice cream per child
jumping castle
petting zoo
face painting
Downloads
African Olive and woody weeds are invasive species that are taking over properties across the Hunter and harbouring pests like foxes, rabbits and myna birds. Find out more about our Priority Weeds including African Olive.
Contact Council's Invasive Species team on (02) 4988 0392 or email weeds@portstephens.nsw.gov.au to confirm your attendance.
* Costa Georgiadis is represented by Celebrity Speakers.
Disclaimer
Council has no control over the content of material accessible on any site cross-referenced and makes no representations about the accuracy of information contained on those websites. Council is not liable for the content on those websites. It is accordingly the responsibility of the internet user to make their own decisions about the relevance or accuracy, currency and reliability of the information found on those sites..
In addition, Council does not necessarily endorse or support the views, opinions, standards or information expressed at the linked sites. They have been included as information sources only.