Youth Week: 2019 Skate & Scooter Comp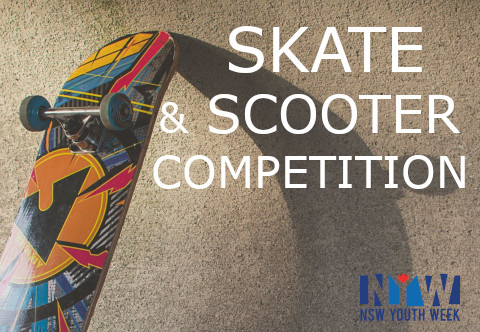 Sunday 14/04/2019
9.00AM - 3.00PM
Venue: Fly Point Skate Park
Address: 145 Shoal Bay Rd, Nelson Bay NSW 2315
Cost: Free
Tomaree Youth Community Action (TYCA) and Port Stephens Council presents the 2019 Youth Week skate & scooter competition. All ages and abilities welcome, various divisions. Come along and enjoy a day of social inclusion, fun activities, market stalls, demonstrations, giveaways and the opportunity to showcase your skate and scooter skills.
Come along and watch the youth of Port Stephens as they display their skills and talents or participate in this year's competition.
Registration to compete in the Skate and Scooter Comp is $3.00: Register here.
Free family friendly activities on the day include:
Horizons footgolf activity & skill competition.
Junior NRL team will teach kids some skills at their Footy Toss event.
Jumping Castle.
Games by the members of the Youth Advisory Panel (YAP).
Music by the TYCA DJ Crew.
Performances & demonstrations.
Raffles will be drawn with some amazing prizes including Moonshadow TQC cruise tickets, Superstrike passes, Splash Waterpark tickets, Nelson Bay Cinema movie passes, STEAM Education Coding & Robotics Holiday workshop tickets, Gift vouchers, skate decks and loads more!
Disclaimer
Council has no control over the content of material accessible on any site cross-referenced and makes no representations about the accuracy of information contained on those websites. Council is not liable for the content on those websites. It is accordingly the responsibility of the internet user to make their own decisions about the relevance or accuracy, currency and reliability of the information found on those sites..
In addition, Council does not necessarily endorse or support the views, opinions, standards or information expressed at the linked sites. They have been included as information sources only.