Movies @ your library - The Tracker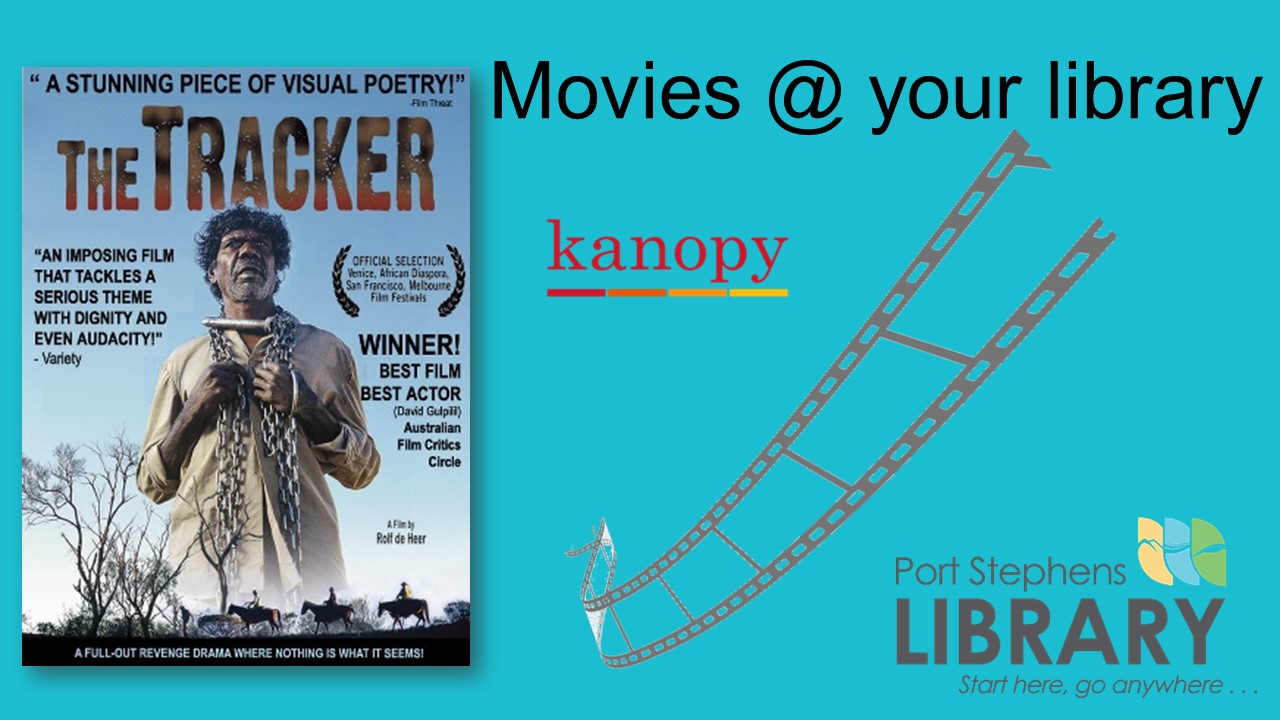 Thursday 09/05/2019
12.30PM -
Venue: Raymond Terrace Library
Address: 18A Sturgeon Street Raymond Terrace
Cost: Free
Booking Details: Contact Raymond Terrace Library on 4988 0111
The Tracker is a 2002 Australian drama film starring David Gulpilil, Gary Sweet and Damon Gameau. It is set in 1922 in outback Australia where a racist white colonial policeman uses the tracking ability of an Indigenous Australian tracker to find the murderer of a white woman.
Bookings are essential as places are limited.
Disclaimer
Council has no control over the content of material accessible on any site cross-referenced and makes no representations about the accuracy of information contained on those websites. Council is not liable for the content on those websites. It is accordingly the responsibility of the internet user to make their own decisions about the relevance or accuracy, currency and reliability of the information found on those sites..
In addition, Council does not necessarily endorse or support the views, opinions, standards or information expressed at the linked sites. They have been included as information sources only.