Mattress & Tyre Drop Off Day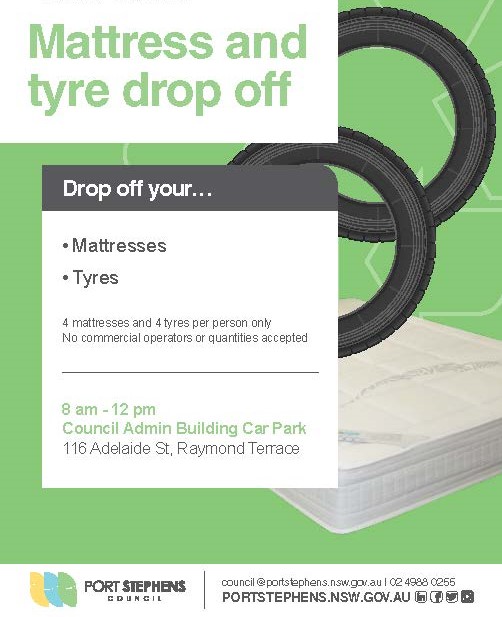 Saturday 21/09/2019
8.00AM - 8.00AM
Cost: Free
Bring along your mattresses and tyres to our drop off day at the car park of Council's administration building in Raymond Terrace.
4 tyres per customer only
4 mattresses per customer only
Port Stephens residents only
No commercial operators will be accepted
Disclaimer
Council has no control over the content of material accessible on any site cross-referenced and makes no representations about the accuracy of information contained on those websites. Council is not liable for the content on those websites. It is accordingly the responsibility of the internet user to make their own decisions about the relevance or accuracy, currency and reliability of the information found on those sites..
In addition, Council does not necessarily endorse or support the views, opinions, standards or information expressed at the linked sites. They have been included as information sources only.