Australia Day 2019 - Fly Point, Nelson Bay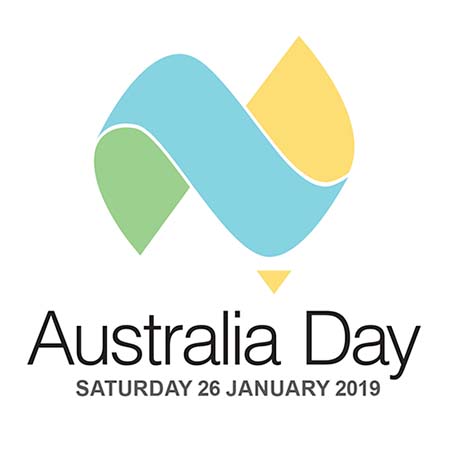 Saturday 26/01/2019
9.00AM - 4.00PM
Address: Fly Point, Nelson Bay
Cost: Free
Join in the family fun Australia Day celebrations at Fly Point in Nelson Bay on 26 January 2019!
9:00AM
Australia Day Parade
Starts at Laman Street and finishes 9:45am at Rotary Park, Fly Point
9:45AM
Hunter School of Performing Arts Marching Band
Performance in front of stage
10:15AM
The Years
11:30AM
The Years
11:57AM
Salute to Australia
Flag Raising and National Anthem
12:05PM
The Years
1:00PM
Welcome to Country
Introductions of Recipients of Port Stephens Annual Awards
Australia Day address by the Port Stephens Australia Day Ambassador
Citizenship Ceremony, Affirmation and National Anthem
2:15PM
Cutting of the Australia Day cake
3:00PM
Robyn Yvette School of Dance - Grand Finale
4:00PM
Close
Other events throughout the day include:
Food Court, BBQ, snow cones and soft serve ice cream as well as hot and cold drinks
FREE Australian flags and chips for children
FREE pony rides and jumping castles for children
RAAF Flypast
Alpaca & sheep shearing demonstrations and baby animals
All day markets with over 90 stalls
Vintage and classic cars on display
Be amazed by JD's World of Magic, displays and workshops
Australian Reptile Parks Shows and educational talks. Come smile at the crocodile!
Displays by Rural Fire Service, NSW Fire Brigade, Spinners and Weavers
Chair Ride, Laughing Clowns
Brought to you by the Australia Day Nelson Bay Subcommittee, Port Stephens Council - with support from Rotary Club Nelson Bay and Nelson Bay Freemasons.
Disclaimer
Council has no control over the content of material accessible on any site cross-referenced and makes no representations about the accuracy of information contained on those websites. Council is not liable for the content on those websites. It is accordingly the responsibility of the internet user to make their own decisions about the relevance or accuracy, currency and reliability of the information found on those sites..
In addition, Council does not necessarily endorse or support the views, opinions, standards or information expressed at the linked sites. They have been included as information sources only.