Sixers social women's cricket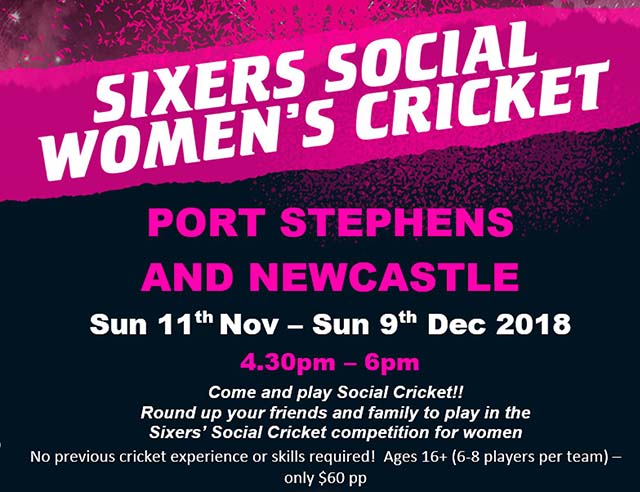 The hugely popular Sixers Social Women's Cricket is starting in Nelson Bay, seeks women aged 16+
Fun, fast, safe.
No experience necessary.
All equipment provided.
Soft ball - no need for helmets or pads.
Start date: Sunday 11th November (5 week duration)
Time: 4.30 - 6pm (games just over one hour)
Grab your friends and form a team, or register individually and we will find a team for you.
To register click on the link above and please write your team name or name of a friend you would like to be placed with when you register.
If individual, we will place you in a team!
For more information please call Sharyn Beck on 0402 190226 or email sharyn.beck@cricketnsw.com.au.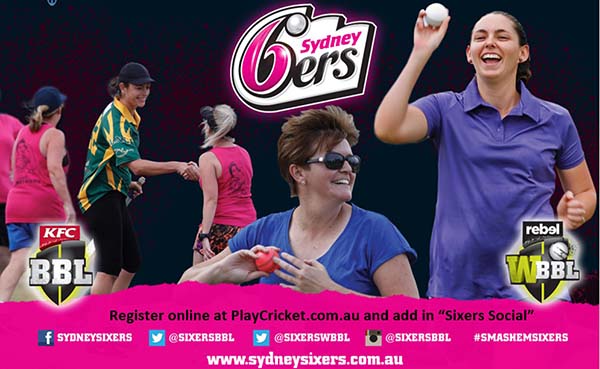 Disclaimer
Council has no control over the content of material accessible on any site cross-referenced and makes no representations about the accuracy of information contained on those websites. Council is not liable for the content on those websites. It is accordingly the responsibility of the internet user to make their own decisions about the relevance or accuracy, currency and reliability of the information found on those sites..
In addition, Council does not necessarily endorse or support the views, opinions, standards or information expressed at the linked sites. They have been included as information sources only.