Voices from the past - Sketchley Pioneer Cottage open day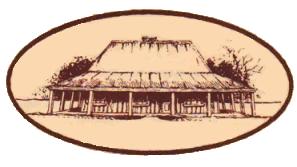 Sunday 23/04/2017
Venue: Sketchley Pioneer Cottage and Museum
Address: Sketchley Pioneer Cottage, Raymond Terrace
Cost: Entry by donation
Come see and hear 'Tales of the Terrace'
Hear fascinating stories from our local past and indigenous residents which will bring to the life the realities of living 100 years ago in rural Hunter, serving in the Boer and 1st World wars.
Letters, stories, and poems will be read aloud.
Activities:
Audio visual displays
Newcastle Choir
On-going tours of the museum and cottage including blacksmith's shop
Vintage photography with props available throughout the day
Light refreshments
Program
10am - Welcome to Country
10:30-11:00am - Poet Mark Wilson - The Diggers Last Battle
Letters of local World War One soldiers and Turkish School poems read by local school representatives
11:30am-12:00pm - John Gillam & Yvonne Fletcher - authors and historians. Arthur Ernest Keppie Story from Diary and Letters
12:30-1:00pm - Newcastle City Choir - Songs my Grandmothers sang
1:30-2:00pm - Taree Tales - Pioneer stories from the Raymond Terrace District read by Society members along with audio visual.
Artists in residence
Clr Peter Kafer - well-known local artist
Zone Kelly - Traditional and Indigenous Art
RSVP Laraine on 0419 547682 or Robyn (02) 4987 6333.
Disclaimer
Council has no control over the content of material accessible on any site cross-referenced and makes no representations about the accuracy of information contained on those websites. Council is not liable for the content on those websites. It is accordingly the responsibility of the internet user to make their own decisions about the relevance or accuracy, currency and reliability of the information found on those sites..
In addition, Council does not necessarily endorse or support the views, opinions, standards or information expressed at the linked sites. They have been included as information sources only.