Creative Writing Course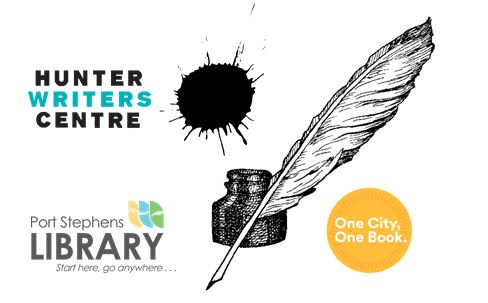 Friday 17/02/2017
10.30AM - 12.30PM
Venue: Tomaree Library and Community Centre
Address: 7 Community Close, Salamander Bay
Cost: Free
Booking Details: Places are limited, so booking is essential. Contact Tomaree Library on 4982 0670.
The course starts with a writing challenge, then you discuss your writing goals, learn about flash fiction and the art of the short stories. Beginners to experienced writers are all welcome as you work at your own skill level. The course is aimed at imaginative writers and documentarians of family and personal history. You will meet other local storytellers and make new friends. Come, relish in the power of a beautifully constructed sentence with fellow local word-nerds.
This is a free event celebrating "One City, One Book".
Disclaimer
Council has no control over the content of material accessible on any site cross-referenced and makes no representations about the accuracy of information contained on those websites. Council is not liable for the content on those websites. It is accordingly the responsibility of the internet user to make their own decisions about the relevance or accuracy, currency and reliability of the information found on those sites..
In addition, Council does not necessarily endorse or support the views, opinions, standards or information expressed at the linked sites. They have been included as information sources only.