Here in Port Stephens you now have access to the get sorted™ app which puts quick and easy waste and recycling information into your hands.
Have you ever wondered if milk cartons can be recycled? Or what can go in your yellow and red bin?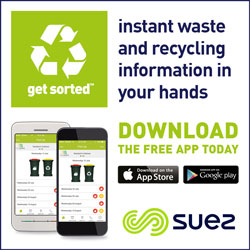 The get sorted™ app has all the answers to these questions and more.
What is the get sorted™ app?
The get sorted™ app provides accurate and up-to-date information about Port Stephens' waste and recycling services at the touch of a button.
Next bin pick up days with the option to set reminders
What can and can't be placed in each bin
A full list of waste items and simple recycling instructions
Nearest waste and recycling centres including directions and opening hours
Phone and online support
Do your bit for the environment and ensure your garden waste and recyclables like plastic, paper, cardboard, glass and aluminum are put to good use.
How to download the get sorted™ app
You can download the free app today on Google Play and the App Store
Screenshots of the app