Other waste services
There are waste items that should NOT be placed in either of your household garbage or recycling bins. To find out the correct recycling and disposal methods for such waste items as paint, chemicals, e-waste, mobile phones, batteries, community sharps, fluorescent tubes see below.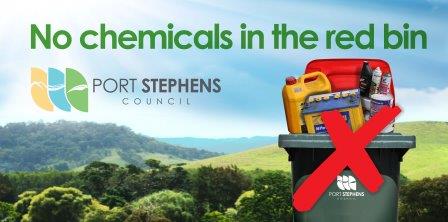 Find out the correct way to dispose of:
These items generally contain chemicals or toxins that have heavy metal contaminants so disposing of them in landfills can create an environmental hazard. It is therefore important to dispose of these products correctly.
What can you do?
These items can be dropped off for free at Salamander Bay Waste Transfer Station Community Recycling Centre or alternatively at a Chemical Clean Out. For more information download the Community Recycling Centre brochure for items accepted, or visit the chemical cleanout brochure for the next dates near you.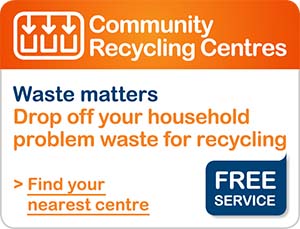 Waste drop-off calendar