The law says you litter when you discard material in a way that makes a place more disorderly or has negative effects on the use of that place. Littering can include:
throwing food wrappers or cigarette butts from a vehicle
leaving a food container under a park bench
stubbing a cigarette onto a footpath
tossing an apple core into a garden bed
allowing soil, sand or garden waste to blow from a moving vehicle.
Why is litter a problem?
Litter has many impacts on our environment and community, including:
reducing the aesthetic appeal of public places;
posing a threat to human safety;
posing a threat to wildlife through choking, injury and impacting water quality;
blocking stormwater drains causing flooding;
being a fire hazard if lit cigarettes are thrown.
Litter costs the community considerably to clean up each year.
What is Council doing?
Council partners with the NSW Environment Protect Authority (EPA) and NSW Government in Hey Tosser! litter prevention campaigns. These campaigns are part of the Waste Less Recycle More initiative, funded by the Waste Levy. Hey Tosser! aims at telling litterers that they are being watched and the community doesn't like what they are doing.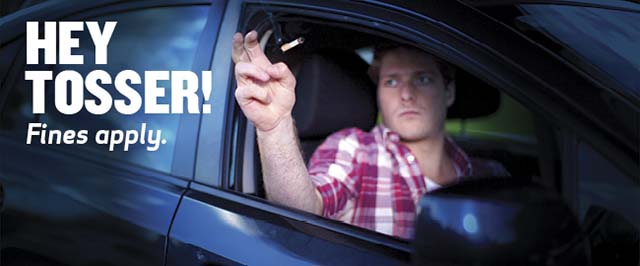 Downloads
What can you do?
You can help prevent littering by:
putting your rubbish in the bin
take your rubbish with you if there is no bin around
keep a bag in the car to collect rubbish
put your cigarette butt in a butt bin, or ordinary bin once it's extinguished
pick up the litter of others, and ask others to pick up their litter
contact Council and local community groups about prevention projects
get involved in a litter prevention project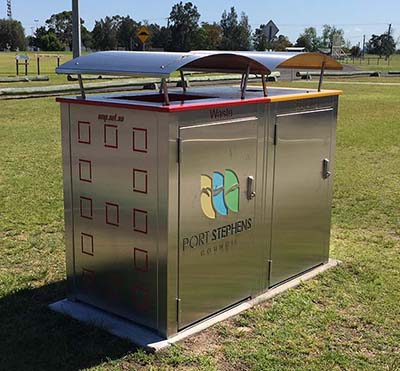 Contact
Waste Compliance Officer
Phone 02 4988 0255
Email Council@portstephens.nsw.gov.au