Medowie and Nelson Bay Roads intersection, Williamtown
Council will soon be undertaking roadworks on behalf of Roads and Maritime Services (RMS) to upgrade the intersection of Medowie Road and Nelson Bay Road at Williamtown. Works are scheduled to begin from 10 February 2019 for a period of approximately 18 weeks. Motorists travelling along these roads may experience delays and are advised to allow extra travel time.
We understand that this project may impact your travel arrangements and we regret any inconvenience.
Your cooperation is appreciated and will help Council provide you with a better road. For inquiries during the works, please contact Council on 4988 0255.
---
Live Traffic
Use Live Traffic NSW for the most up to date traveller information and personalised alerts for NSW roads.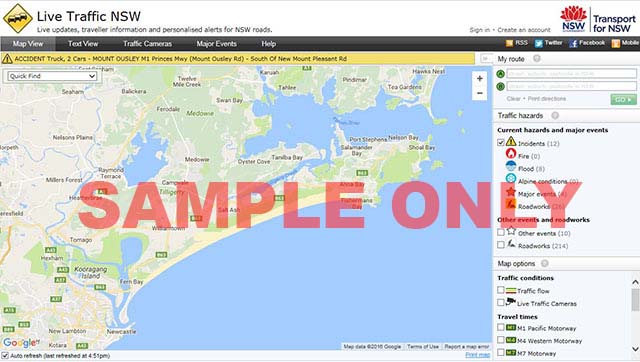 Real-time road apps
Roads and Maritime Services provides a number of real-time apps for every driver. Pick and download the best app for you to plan your journey and steer clear of congestion.