Road closures
Medowie
Hunter Water advises that due to construction work Grahamstown Road, Medowie, will be closed (24 hrs a day) from Tuesday 20 February 2018 for approximately 5 weeks. Traffic on Grahamstown Road will be diverted to Richardson Road.
For more information about the construction project please visit www.hunterwater.com.au/campvale. If you require additional information or assistance please contact Noor Timbol Project Manger on (02) 4979 9664 or mobile 0400 285 354.
For after-hours emergencies call Hunter Water on 1300 657 000.
---
Current maintenance
View the list of current maintenance and construction work happening in Port Stephens.
---
Live Traffic
Use Live Traffic NSW for the most up to date traveller information and personalised alerts for NSW roads.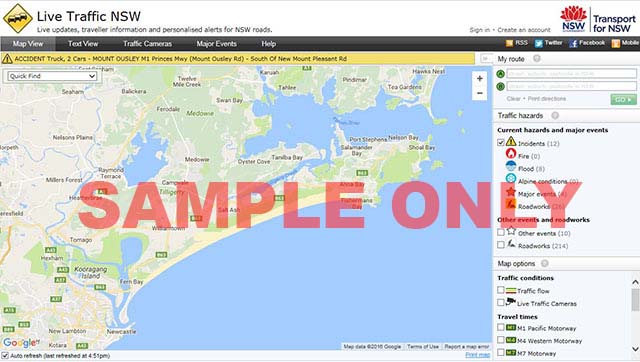 Real-time road apps
Roads and Maritime Services provides a number of real-time apps for every driver. Pick and download the best app for you to plan your journey and steer clear of congestion.