There's a popular belief that living in Port Stephens keeps you young. The natural environment and public facilities provide a powerful motivation to get outdoors, exercise and enjoy a healthy lifestyle. Technically speaking though, we have an ageing population.
The latest data shows 37% of our population is aged 55 years or over, compared to 28% across NSW. The 65 - 79 age group is forecast to experience the largest population increase of all age groups in Port Stephens between 2016 and 2036.
The Port Stephens Ageing Strategy outlines actions that achieve positive and practical outcomes for the ageing population and informs actions in Council's Delivery Program. Council's policy direction for ageing communities is consistent with all levels of government, and that are discussed in planning and legislative documents that for the framework for responses to ageing population.
Download
For more information on how Port Stephens supports older people in the community please visit the Community Directory.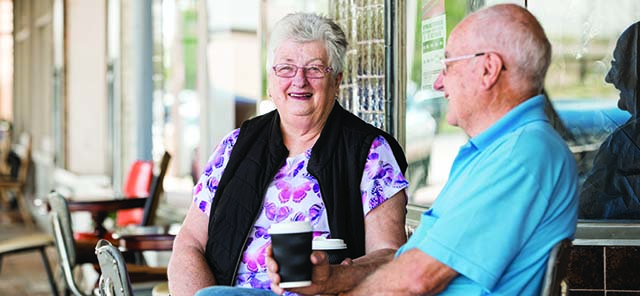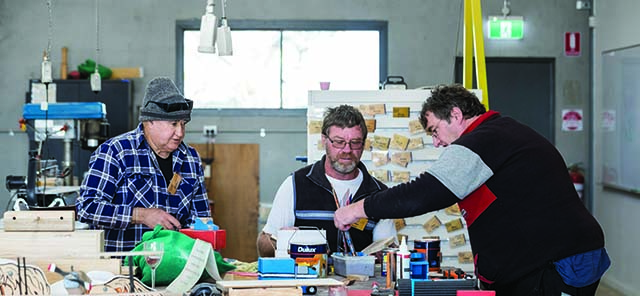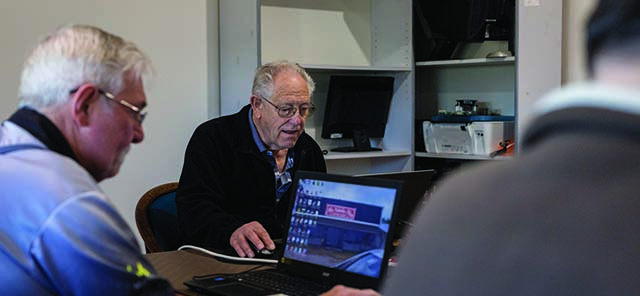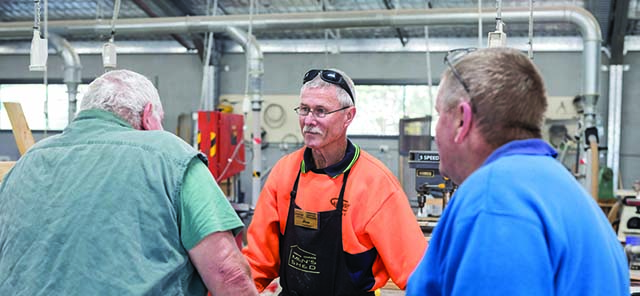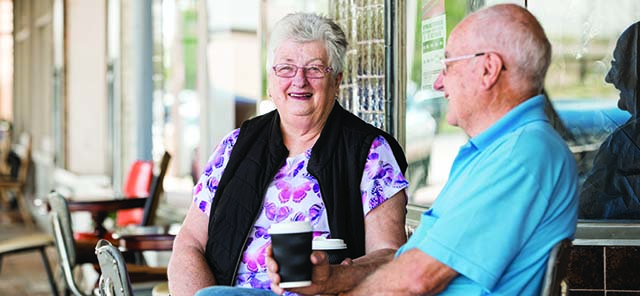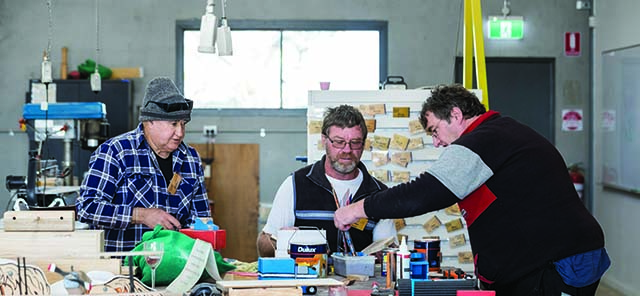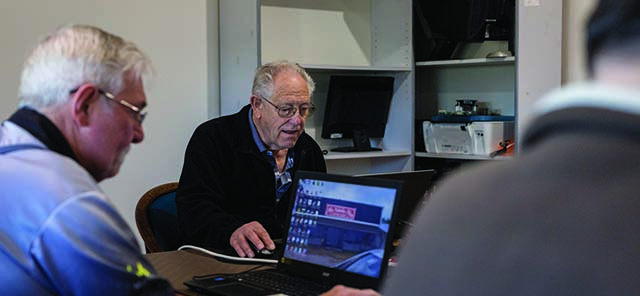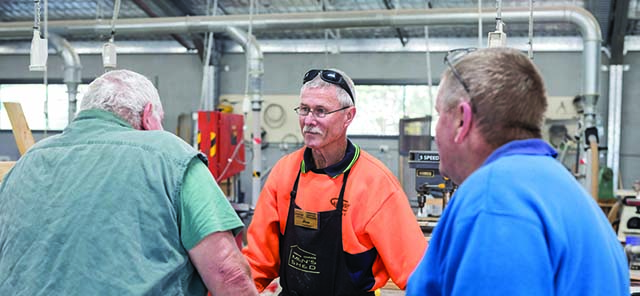 Celebrating Seniors Festival
NSW Seniors Festival is designed to thank, celebrate and recognise seniors for the role they play and the contributions they make to the NSW and our community.
Every year during NSW Seniors Festival, government, community and commercial organisations hold hundreds of events across the state, encompassing art, sport, music, entertainment, technology, recreation, health, good nutrition and more.
Council recognises NSW Seniors Festival annually by addressing seniors topics based on community safety issues and education. In 2018, Council provided seniors with the "Little black book of scams" provided by the Australian Competition and Consumer Commission (ACCC), to create awareness of online and door to door scams involving seniors. Each year Council partners with Port Stephens Hunter Police District and Legal Aid NSW who supplies Council with seniors diaries which outlines topics regarding legal matters that concern seniors.
The 2019 NSW Seniors Festival will be held from Wednesday 13 February - Sunday 24 February 2019. Find out more about the Port Stephens Seniors Festival in 2019.
Library activities
Movies @ your library
The Port Stephens Council runs a number of activities aimed at the senior members of our community including 'Movies @ your library' .
Tomaree Library movies are screened on the third Thursday of each month commencing at 2pm. Finish time will depend on film length.
Raymond Terrace Library movies are screened every second Thursday commencing at 12.30pm. Finish time will depend on film length. Bookings for Raymond Terrace Library screenings are essential as places are limited. Contact Raymond Terrace Library on 4988 0111.
Light refreshments are provided - a gold coin donation would be appreciated to cover the cost of refreshments.
If you would like notification of upcoming movies email your request to join our distribution list.
Book Discussion Groups
The library holds monthly book discussions at Tomaree and Raymond Terrace Library. All discussions are held on the first Friday of each month, are free and open to all adults. Tomaree Library at 10.30am, 11.30am and 2.30pm. Raymond Terrace at 10.30am.
Tech Savvy Seniors
Did you miss out on the recent Tech Savvy Seniors workshops? Or would you like to expand your technical knowledge? Due to high interest we will be running further workshops. If you are interested contact Tomaree or Raymond Terrace Library to register your expression of interest.
Mobility parking
There are a number of Disability Parking spaces available in the Port Stephens area.
A Mobility Permit Holder can park in spaces marked with a symbol for people with disabilities and also provides parking concessions in other spaces if a marked space is unavailable:
where parking is limited by a sign to more than 30 minutes, Mobility Permit Holders can park for an unlimited time;
where parking is limited by a sign to 30 minutes, Mobility Permit Holders can park for 2 hours;
where parking is limited by a sign to less than 30 minutes, Mobility Permit Holders can park for a maximum of 30 minutes;
at a 'No Parking' sign, Mobility Permit Holders may park up to 5 minutes. The driver must remain in the vehicle or within 3 metres of the vehicle to drop off or pick up passengers or goods; and
when parking in metered or ticketed parking areas operated by Council, no charge is applied. Charges may apply in privately operated parking areas.
Mobility parking permits are coordinated through your GP and Service NSW.
Community venues
A number of community venues throughout the Port Stephens area provide facilities for Seniors. The Raymond Terrace Senior Citizen's and Community Hall was opened in 2010 to offer a meeting point for Seniors in Raymond Terrace. Activities are held at the hall each month including, bingo, arts and crafts, and indoor bowls.
Raymond Terrace Men's Shed
Raymond Terrace Men's Shed is a community-based, non-profit organisation that is accessible to all men, with the primary activity of providing a safe, friendly, and active environment where men are able to work on meaningful projects at their own pace and in their own time in the company of other men. Its major objective is to advance the well-being and health of its male members and to encourage social inclusion which research has shown not only improves their physical and mental health, thus reducing costs of health care, but also improves personal and family relationships, all of which benefit the local community.
Visit the Men's Shed at: 17G Irrawang Street, Raymond Terrace.
Wheel out, wheel in bin service
Port Stephens Council and Suez provide a 'Wheel out, Wheel in' bin service for elderly or sick residents who require assistance.
What to do if you wish to take advantage of this service:
Residents to ask their doctor to provide a letter outlining their need for the service.
Return the letter to Council, along with the signed indemnity form which grants access to their property for the collection contractor, and indemnifies from loss, damage or injury.
Once received, the collection contractor will inspect the property to ensure ease of access for the driver.
Residents notified of the outcome. If approved, a blue dot sticker is applied to the bins so they are easily identified by the driver.
Contact
Port Stephens Council