Family Day Care
Port Stephens Annual Business Awards 2016 - Children's Services Industry Award Winner: Port Stephens Family Day Care
A fantastic achievement by the Port Stephens Family Day Care Team and our Educators who are committed to providing high quality care to the children in our community as we know how important it is for their education and social development.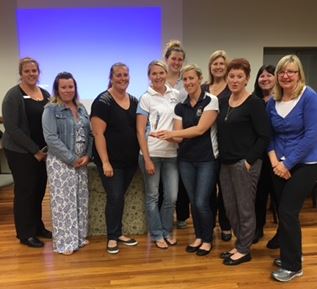 Media Release: Port Stephens Family Day Care honoured at annual business awards
---
The home based setting provides a familiar, safe and secure learning environment. Current research confirms the importance of strong relationships with significant adults to a child's early learning; family day care's small group environment facilitates strong bonds and promotes effective early learning and social development.
From Family Day Care Australia.
Port Stephens/Newcastle Family Day Care has been operating home-based quality child care in Port Stephens for over 25 years and has now extended into the Newcastle, Maitland, Dungog and Cessnock. The accredited service supports approximately 60 Educators in providing personalised professional education and care to children aged from birth to 12 years in a safe home environment.
Our philosophy is focused on recognising, respecting and valuing each child's current place in their world, actively promoting the early years learning framework principles of belonging, being and becoming and delivering a holistic, nurturing and stimulating learning environment.
For more information:

Find us
Located at 57-59 Port Stephens Street, Raymond Terrace.
The Children's Services office is open Monday to Friday 9.00am – 4.30pm.
Contact us
Documents available for download